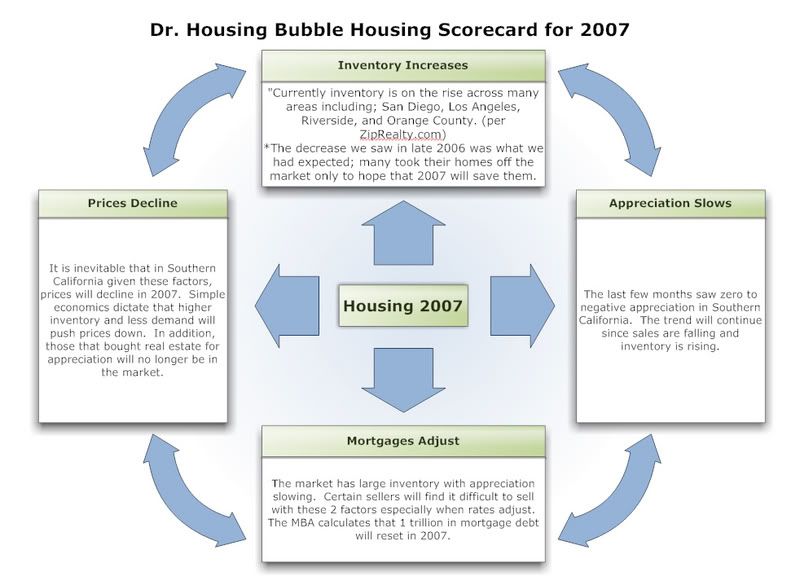 Yes, the title is rather dramatic but we will see some major shifts in housing this year. The cracks are already forming and it is only a matter of time that things are forced to adjust. The Fed, bankers, lenders, realtors, and all those involved in the housing syndicate are not going to shake this thing up so it will have to be an outside force.
What do you think about the chart above? When do you think these things will play out in 2007?
I know everything may seem gloomy but why not
take a trip to Paris? Discount Paris Hotels
Might as well get out of here and have some fun. Make a reservation for the summer in
Paris and escape with Discount Paris Hotels
the housing debacle here in the states.
Of course the French are also having a housing bubble.
Paris is one of the top without a Discount Paris Hotels
bubble cities in the world but at least the wine will taste good.