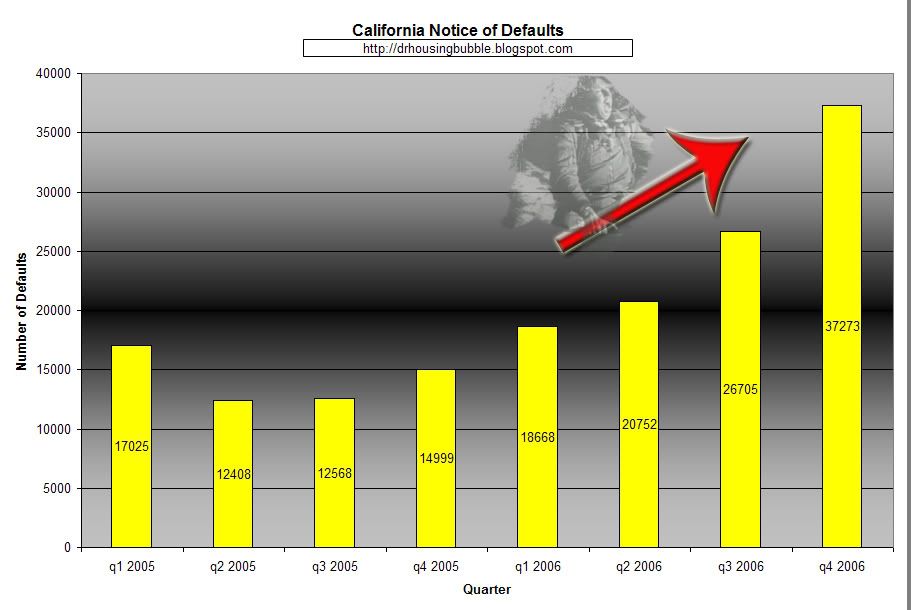 Yee-Haw!!! Wow, talk about a major jump in foreclosures. We did mention this would happen a few times but hey, what do we know right?
Foreclosures and Housing Bubble
When will my home cost me an ARM and leg?
There are many graphs out there showing that foreclosures are at 10 year highs but I wanted to post a graph showing the last eight quarters for California. Again, sounding like a broken record, we knew this would happen with rates resetting, inventory increasing, and prices declining. Even worse, a stagnant market does nothing for current sellers because the sub-prime market has attached a bomb to each home that will go off in one, two, or even three years. Each neighborhood has these sub-prime bombs; maybe even you are one of these and don't even know it??? Why the major jump last quarter?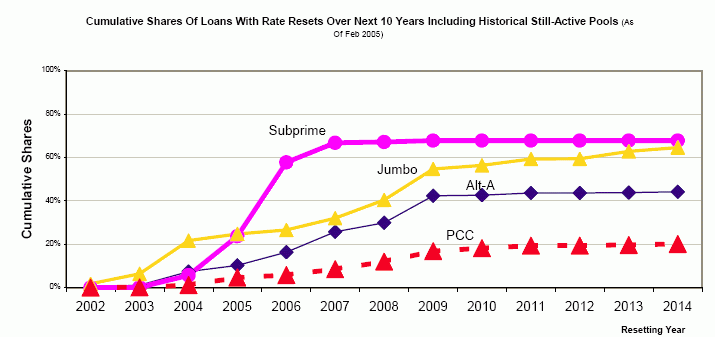 As you can see from above, we are at the peak of resetting season. The Mortgage Bankers Association estimates that $1 trillion in loans will reset this year. You may ask, "Dr. Housing Bubble, mortgages reset last year and we didn't see such a drastic jump, why was this?" Well my dear readers, this is called selling to the last fool. Not only that, but the buck has been passed around so many times that we have a hard time seeing who is the initial culprit. In 2005 and 2006 25% of all mortgage originations were in the sub-prime market. Currently we are seeing the 2003 and 2004 resets hit the market:
So ask yourself, if mortgage defaults jumped this much in a market that is slightly declining what will happen when the 2005 resets occur later this year?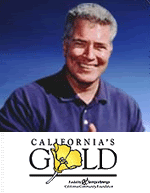 "Oh boy! Do we got some stories to tell!"
And remember folks, we are just starting to see REOs hit the market in significant numbers so you can only guess what this will do to the median price. This takes time as you can see below:
We are in for a lot of action in 2007 and I like to welcome you to California's Gold Housing Market!